10 YEARS IN REVIEW
The Canyon City Foundation was established in 2004 as part of the planning of the Rosedale Master Planned Community. Monrovia Nursery provided an initial grant of $2.5 million to establish the Canyon City Foundation which is intended to increase the philanthropic activity within the City of Azusa and the new Rosedale Community. As you review the report, you will find that the Canyon City Foundation has indeed made significant contributions to the philanthropic activities in the City of Azusa. Also, a provision in the Development Agreement with the City of Azusa, approved by the voters, was a required contribution of 0.5% of the sale price of all resales in Rosedale to replenish the capital of the Canyon City Foundation. The provision ensures that the Foundation will be able to benefit the City and its residents for generations to come.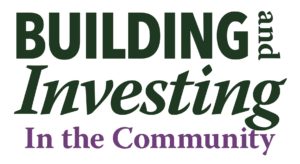 The Canyon City Foundation disperses grants to 501 (c) (3) eligible organizations from the interest earned on its capital.
In this report, you will find a list of the grant recipients for the past decade. You will note that they all have the required eligibility as designated by the Internal Revenue Service.
We are pleased to share this decade in review with you and invite you to seek opportunities to engage in the community through one of the many programs that the Foundation has supported.
Miles Rosedale
President of the Board
GRANTS AWARDED PAST AND PRESENT
4C Lab
Azusa Beautiful
Azusa -Glendora Soroptimist
Azusa Unified School District (AUSD)
Link Crew

Mariachi Afterschool

My Sister's Closet

Sierra Arts Project
Azusa Pacific University
BOKS Fitness with AUSD

Department of History and Political 'science with the Azusa Woman's Club

Fit Girls with AUSD

Keeping History Alive with AUSD

Kids on the Move with AUSD

School of Nursing/Neighborhood Wellness Center

School of Business

School of Social Work

Tech Connect with Parks and Recreation
California Resource Connection
Citrus Community College
STEM with AUSD

Café con Leche

Student Success
City of Azusa
Library

Senior Center

Parks and Recreation
Convalescent Aid Society
Foothill Family Service
Foothill Learning Alliance
Neighborhood Homework House
Stepping Stones
St. Frances of Rome Food Pantry
Rotary
Lead in Harmony with AUSD

Books for Babies with AUSD

Field of Glory
YWCA